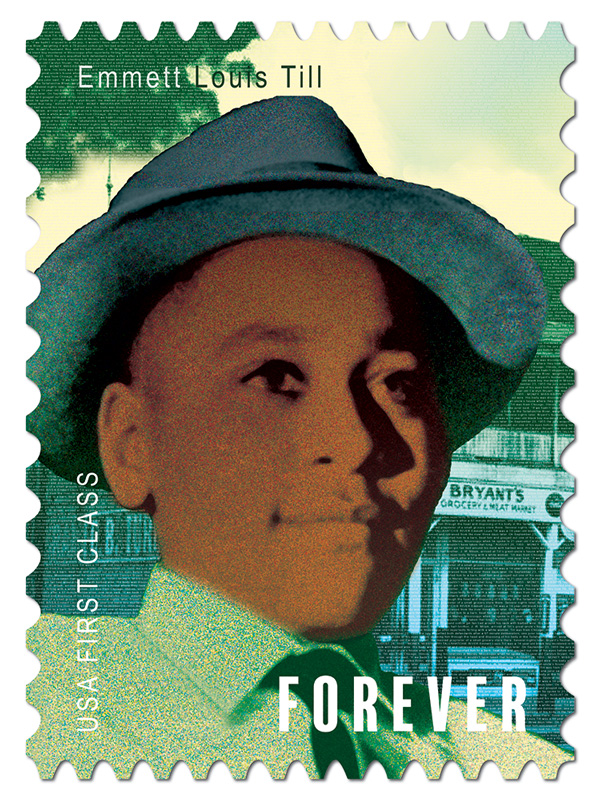 Fujicolor Crystal Archive emulsion sealed between solid recycled aluminium and a high-gloss UV protective laminate.
40 x 30 inches
AUGUST 28, 1955. MONEY, MISSISSIPPI: TALLAHATCHIE RIVER
Emmett Louis Till was a 14-year-old black boy murdered in Mississippi after reportedly flirting with a white woman.
Till was from Chicago, Illinois, visiting his relatives in Money, Mississippi when he spoke to 21-year-old Carolyn Bryant, the married proprietor of a small grocery store there. Several nights later, Bryant's husband, Roy, and his half-brother, J. W. Milam, arrived at Till's great-uncle's house where they took Till, transported him to a barn, beat him and gouged out one of his eyes before shooting him through the head and disposing of his body in the Tallahatchie River, weighting it with a 70-pound cotton gin fan tied around his neck with barbed wire. His body was discovered and retrieved from the river three days later.
On September 23, 1955 the jury acquitted both defendants after a 67-minute deliberation; one juror said, "If we hadn't stopped to drink pop, it wouldn't have taken that long."
In 2017 author Timothy Tyson released details of a 2008 interview with Carolyn Bryant, during which she disclosed that she had fabricated the most sensational part of her testimony, adding: "nothing that boy did could ever justify what happened to him." An editorial in The New York Times said regarding Bryant's admission: "This admission raises anew the question of why no one was brought to justice in the most notorious racially motivated murder of the 20th century.